My Team
As a Financial Representative for the Northwestern Mutual, I am committed to helping my clients whether they are concerned for their own financial needs or those of their family or business. I don't do it alone. Here you will find a listing of the people who help make it happen.
Together, we stand committed to providing the best customer service possible. If you have a problem or need assistance at any time, please let us know.
Cami S Stewart
Director of Marketing and Communications
Office 205-999-8818

Cami is a native of Lake George, New York.  She made her way to Alabama on a tennis scholarship and graduated from The University of South Alabama, where she earned a Bachelors of Science degree in Marketing.  Her three children keep her very busy.  Cami attends Church of the Highlands.
Cami joined Henry's team in February of 2007.  Prior to Northwestern Mutual, she worked on a variety of marketing and project management programs for a Fortune 500 company, traveling extensively throughout the U.S.  Cami's prior experience and knowledge make her an asset in servicing our client's needs.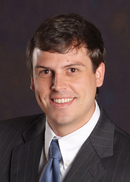 Patrick Werner
Chief Operating Officer
Office 205-844-5601

Patrick is a native of Memphis, Tennessee. Patrick and his wife Megan met sophomore year in college at Ole Miss and have been married since December 2009. Megan is a first grade teacher in the Homewood City School's system. Patrick and Megan have two children.
Patrick joined the practice November 1, 2010. He previously worked at a private investment firm here in Birmingham. He is a 2007 graduate of The University of Mississippi receiving a B.B.A in Managerial Finance, and a 2011 graduate of The University of Georgia – Terry College of Business receiving his Masters in Financial Planning.
Patrick's prior experience, knowledge, and background are a major asset to this practice and in service to clients.